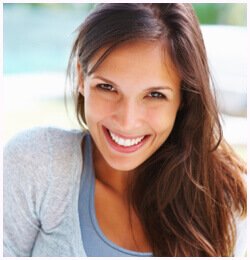 People with a beautiful smile appear friendly and likeable. Often not your own teeth have a negative impact on a perfect smile, but it is rather an improper denture that stands out unattractively amongst the rest of your teeth due to their color, form and design.
In order to get a beautiful smile, smileforever offers you a range of possibilities with regard to aesthetic appropriate dentures. Aesthetic dentistry and aesthetic appropriate dentures are smileforever's specialty.
This involves not only beautification on the surface but high quality in the fields of dentistry and dental technology. Finally, the denture should not only be inserted optically-perfect into your smile, but it should also fit perfectly and show a high functionality and bio- compatibility.
With regard to aesthetic denture, smileforever offers you the following possibilities:
If the result of aesthetic dentistry is achieved, it is expected that the denture remains in the patient's mouth for many years. The patient must contribute to this by doing a medical check-up and tooth-cleaning at the dentist two or three times a year in order to show his most beautiful smile forever!
Contact
Do you have further questions concerning dentistry or do you wish a consultation appointment at our private dental office Smileforever in Munich? Call us or please send us a message on our contact form.