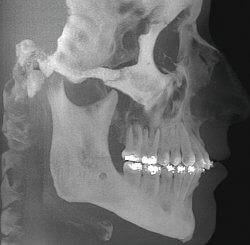 Do you wish a perfect smile but your teeth are not straight by nature? If your tooth and jaw misalignments cause problems for aesthetical or medical problems smileforever will be pleased to offer you help and advice. We are certified experts for Invisalign and have many years of experience in the field of orthodontic treatment.
What is orthodontics?
Orthodontics is a specialty of dentistry that is concerned with identification, prevention and treatment of misalignments in the entire mouth and jaw area.
What are the fields of an orthodontic treatment?
The objective of an orthodontic treatment is the production of a chewing apparatus that is functional, painless and aesthetically attractive. That will be done with the aid of different braces. Based on tooth imprints the dental brace is individually adapted. According to the patients misalignments and wishes the following braces are to distinguish:
Removable braces
Permanent braces
Both types of braces are available in invisible variants in order to meet the highest aesthetic requirements. The duration of wearing the braces depends on the degree of misalignment.
Contact
Do you have further questions concerning dentistry or do you wish a consultation appointment at our private dental office Smileforever in Munich? Call us or please send us a message on our contact form.
smileforever - Your Dentist in Munich
Consultancy practice for implantology
and treatment under anesthesia
Theatinerstraße 46
80333 München
E-mail
dr.desmyttere@smileforever.de
Telephone
+49 89 34 69 97
Opening Hours
Monday - Friday: 08.30 am - 06.30 pm